Welcome to the online gallery of Yukon and Northern artist Nathalie Parenteau. On this site you will find a complete
collection of all her available original paintings, limited editions, open editions and art cards. Nathalie's work is
currently being sold in over 50 galleries in North America and is collected by people from all over the world. Her
work is sold through Shadow Lynx Artworks Inc., based in Whitehorse, Yukon, Canada.
New 2017 Christmas Card / Print : "Easy Santa"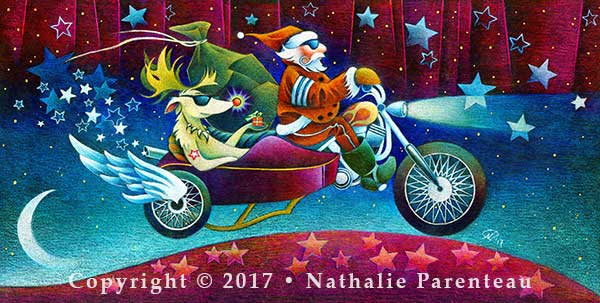 Limited Edition Prints Released 2017: